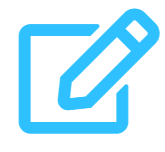 Before you are active or attempt an exercise you should ask yourself: "On a scale of 1-10, how much discomfort do I feel?" 
A score of 10 means you are experiencing the most discomfort you can imagine and a score of 1 means you are experiencing very little discomfort. There is no right or wrong answer to this question, what 10/10 discomfort feels like is totally up to you.
The answer to this question will help you determine if you should be doing less, or doing more of the activity/ exercise in question.

Exercise and activity should not increase pain and or discomfort by more than 2 points. This increase should also not last longer than 1 minute after completing an exercise.
If your pain increases by more than 1-2 points and/ or lasts longer than 1 minute following the exercise or activity, you have pushed too far.
If you experience an increase in pain of more than 2 points or if the increase lasts longer than a minute you should rest or attempt an exercise you know makes your back pain feel better.
Once your pain has returned to the original level you may perform this exercise again but you should modify the painful exercise by reducing the number of repetitions to avoid a similar increase in pain.
If you cannot perform more than 3 repetitions without increasing your pain, reduce the exercise intensity. Most often this will mean not moving as far in each repetition.
If you cannot find a level that feels appropriate to you after modifying the volume, and intensity stop the exercise entirely and focus on the ones you can do. Avoid the exercise for 1 week, then attempt to reintroduce the painful exercise gradually still following the rules above.
If you get relief from your pain with one of the exercises, feel free to perform that exercise as many times a day with as much or as little rest in between as you see fit. It is very hard to "overdo it" with such an exercise, but if at some point an exercise that once felt good becomes painful, return to doing an amount that felt good.
If you are able to perform an exercise with ease at the recommended amount, you should attempt to advance to the second level of that exercise. But be sure to wait at least 24 hours before making any changes. Your pain may not increase until some time after an exercise is complete.
If you get to the third level of the exercise and still find it to be easy, you should increase the volume of this exercise by doing more repetitions or sets. If you are performing more than 20 repetitions or holding a position for longer than 2 minutes and you still do not feel like you are being challenged, you should now increase the frequency.
If you increase the volume and frequency at the hardest level of an exercise and still don't find the exercise challenging, you should continue it to whatever level you have the time and energy for as it will still be beneficial. However, focus on the exercises and activities you do find challenging as well as the ones that make you feel less discomfort.