Our programs provide back pain education for people of all ages and ability levels through an easy-to-follow, web-based system. Your program will include topics such as anatomy, exercise, and activity modification.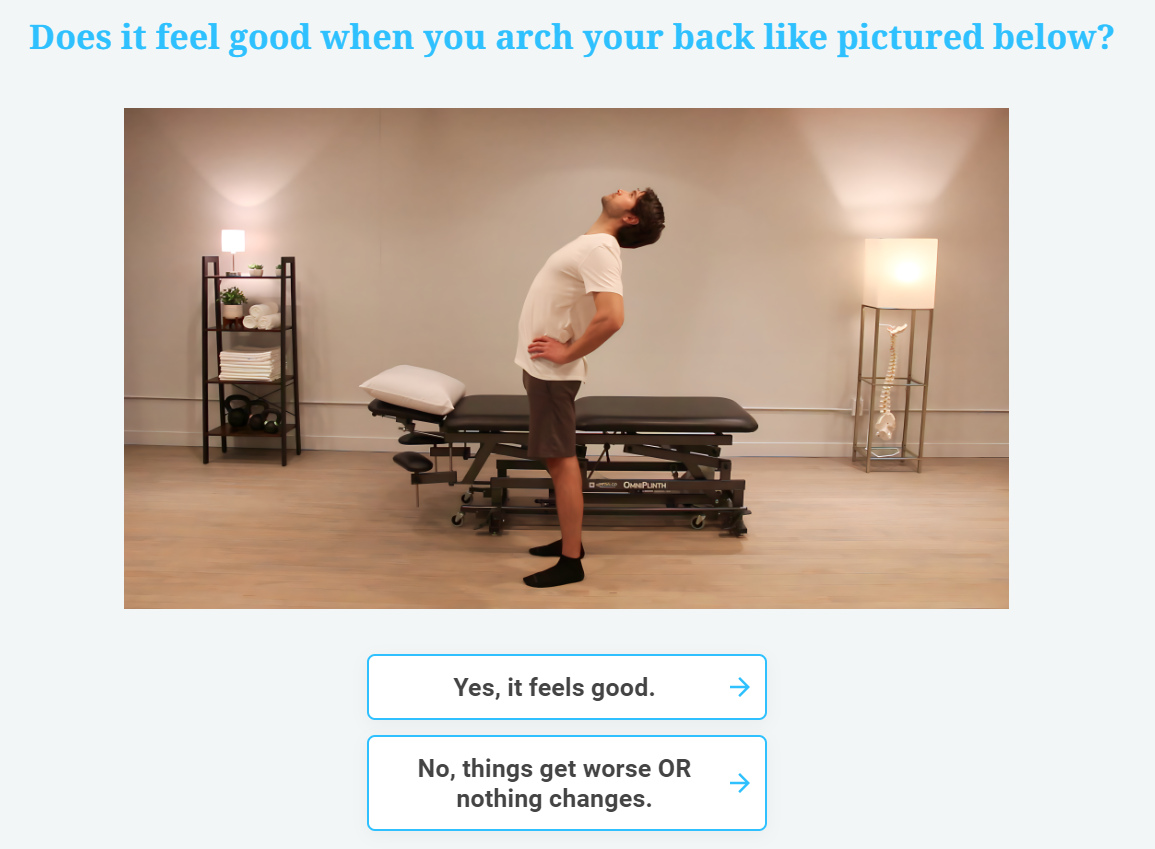 In order to to identify the advice and exercises that stand to be the most helpful to you, you will be asked a series of expertly designed questions. The questions are simple, easy to answer, and should take no more than 5 minutes to complete.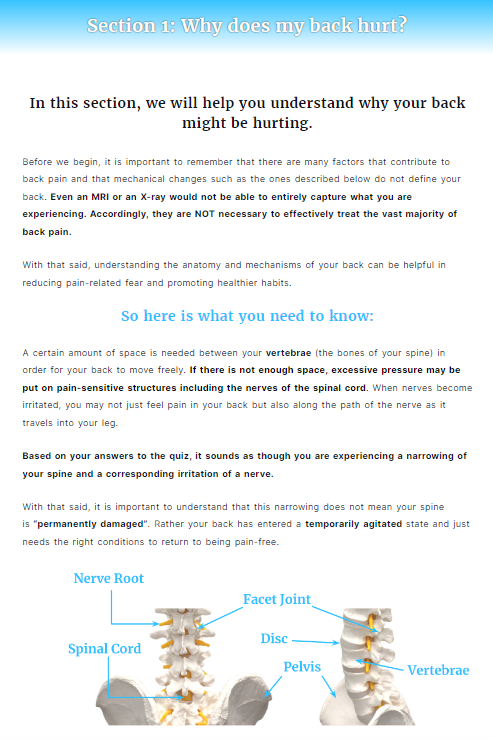 You'll receive a clear and concise summary of the relevant spinal anatomy and how this relates to the information we have provided. This summary will include a straightforward explanation of the bones and muscles involved, as well as any other relevant factors you might want to know.
Please note that this is NOT a medical diagnosis and should not replace any information you have been given by a medical professional.
Read our Medical Disclaimer to learn more about what this means.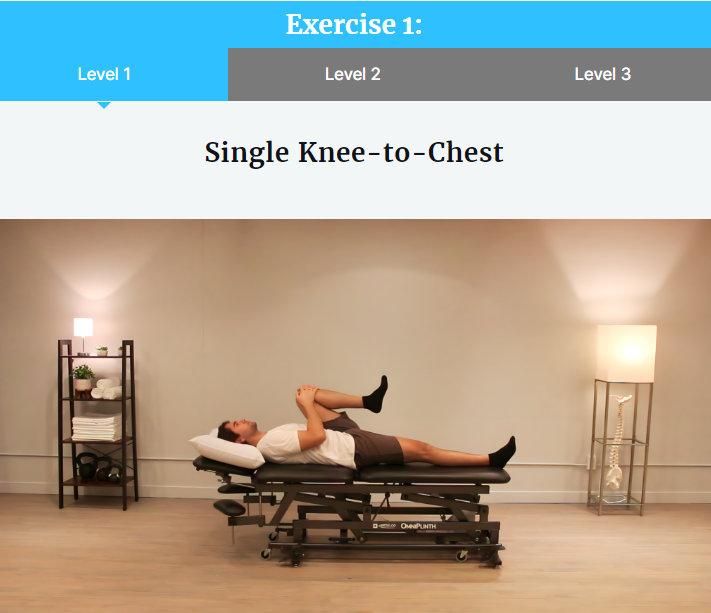 You'll also receive a full exercise program based on your answers to the quiz and not just a generic set of cookie-cutter exercises. 
The program will feature 4-5 exercises carefully chosen to strengthen, stretch, and coordinate your muscles and joints. The program also includes text explanations, high-quality pictures, and videos of each exercise. 
Additionally, we will provide you with 3 levels of progression (easy, intermediate, and hard), so you can adjust the exercises as needed. The program will clearly instruct you on how often and how much exercise someone might perform, when someone might want to make changes, and other tips to maximize results.

You will be provided with practical information to make your life easier. The information is designed to help you avoid making your back pain worse and move you towards habits that are healthier for your back. This includes ergonomic recommendations, activity modification, and more. We will also discuss a bit of psychophysiology and how you might be keeping yourself stuck in a cycle of pain. We'll also include the secrets to disrupting this cycle of pain.